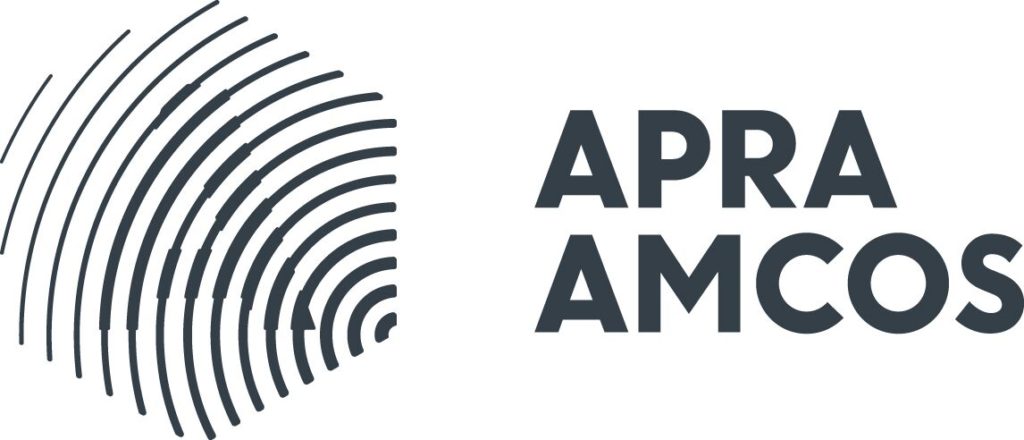 APRA AMCOS
APRA AMCOS helps creators get paid and give businesses easy ways to legally play and copy music.
Why?
When you write music, you own it. This ownership is called copyright, and it's the means by which composers and songwriters make a living from their work.
Copyright protection happens automatically in New Zealand and is governed by the Copyright Act. The minute you write down a song or record it in any form, your work is protected by law.
Who?
APRA AMCOS was established in 1926. We are a non-profit organisation, meaning that after administration costs, all money collected is distributed to our members.
We represent over 87,000 music writers and publishers across New Zealand and Australia for their performing, communication and mechanical (reproduction) rights.
Through agreements with similar organisations around the world we also represent more than two million writers and publishers globally. Through these affiliations we administer the rights of our international members and licence a worldwide repertoire of music.
How does APRA AMCOS help music creators?
When you join APRA AMCOS, you ask us to administer certain rights on your behalf. We act on behalf of our members, representing you when businesses want to use your music.
– We licence businesses to play, copy and record your music, including television and radio stations, websites, bars, cafes, nightclubs, gyms, retail stores and councils.
– We collect payments from businesses for using your music.
– We gather information about what music has been used where and pay you royalties when we identify that your music has been used.
– We do collectively what would otherwise be very difficult for songwriters and composers to do independently.
Join Us
To be eligible to join APRA AMCOS, you just need to be a songwriter or composer whose music has been performed live in public or played on radio or television. It's free to join.
Once you're a member we'll be able to pay you royalties when businesses play or copy your music. You'll also be eligible to enter our annual Silver Scroll Awards, attend seminars and workshops, apply for professional development grants and receive great member benefits.
CONTACT
Phone (09) 623 2173 / 0800 NZ APRA (69 2772)
Email
Physical Address
Unit 113
Zone 23
23 Edwin Street
Mt Eden
Auckland 1024

Postal Address
PO Box 6315
Victoria Street West
Auckland 1142

CREATIVE NZ
Creative New Zealand encourages, promotes and supports the arts in New Zealand for the benefit of all New Zealanders through funding, capability building, our international programme and advocacy.
WHAT WE DO:
– We offer funding for the arts
– We provide training and resources to help develop arts capability
– We promote New Zealand art internationally
– We advocate for the arts, and develop and implement arts policy
CONTACT
Phone 0800 CREATIVE (273 284)
Email
Wellington

Physical Address
Level 2
2-12 Allen Street
Te Aro
Wellington 6011

Postal Address
PO Box 3806
Wellington 6140
Auckland

Physical Address
Level 1
Southern Cross Building
59-67 High Street
Auckland 1010

Postal Address
PO Box 1425
Shortland Street
Auckland 1140
INDEPENDENT MUSIC NEW ZEALAND (IMNZ)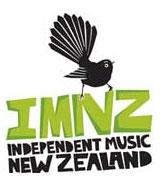 IMNZ is the New Zealand voice for independent record labels, self-releasing artists and distributors. These artists, labels and distributors are producing the best music on the planet – from commercially successful artists to niche music genres.
Any independent New Zealand-owned label, or a self-released band/musician can join IMNZ. Just one recorded single released to the public can qualify you as a member.
WHAT WE DO
Celebrate, Educate, Collaborate and Advocate
Celebrate
The Taite Music Prize recognises outstanding creativity for one New Zealand album each year, regardless of genre, sales or record label.
The Weekly Independent Charts and Newsletter
IMNZ produces the Independent Album, Singles and Airplay Charts, highlighting top sellers each week in an informative newsletter, including recent news from our member artists and labels.
Educate
IMNZ produces a range of educational seminars for its members throughout the year, covering topics as diverse as record contracts, accounting, music licensing and the digital landscape. Each September, the Going Global Music Summit provides an opportunity to meet with professional music business experts from around the world and gives artists the chance to showcase in front of our international speakers – visit Going Global's website to find out more.
Going Local Nationwide Series
Ever wanted to know more about the music industry – how it works, who to talk to, what you need, why things happen and where you should look for help? Going Local is a way for you to meet some established people already working in the music industry, who can offer advice and knowledge that will help to answer some of those questions above.
Collaborate
IMNZ are a proud member of The Worldwide Independent Music Industry Network (WIN), the umbrella organisation for independent label associations around the world. We attend international conferences and meetings to find out what's happening outside of NZ, then share that information locally with our members.
Advocate
IMNZ is involved in advocating the specific interests of its members in relationship to other organisations within the local music industry. We offer member support in national copyright, legislative and related issues; legal and business affairs guidance, materials and advice; information and contacts for running a label; and a range of other support to members on a daily basis.
VISION:
"A thriving independent music culture and industry in New Zealand"
IMNZ's core values are:
Members First: We are dedicated to advocating the values and interests of our members and the New Zealand independent music sector in negotiations with the government, other cultural agencies and peak music industry bodies.
Think Long-Term: We assist in the long-term educational development and knowledge of our members by providing them with the necessary tools to develop their art and grow their business.
Foster Our Marketplace: Our purpose is to provide collective group benefits and opportunities for growth for our members and their businesses.
Celebrate the Best: To celebrate and promote our independent New Zealand music success stories.
These values are important to IMNZ to ensure that we operate in our members' best interests at all times and continue to serve their needs and requirements through advocacy, education, collaboration and collective benefit development.
Our continued operations based on these core values will help drive the success of our members, and ultimately serve our primary purpose of fostering the growth and development of New Zealand's independent music industry.
CONTACT
Phone (09) 376 0115
Email
Physical Address
7 Great North Road
Ponsonby
Auckland 1021

Postal Address
PO Box 68-890
Wellesley Street
Auckland 1145

Complete the membership application form website on the IMNZ website to join.

MUSIC HELPS
MusicHelps is a New Zealand Music Charity which is supported by people and organisations from across the NZ Music industry.
MusicHelps uses the power of music to help and heal New Zealanders in need. They develop and support a wide range of programmes that use music to help people who are at risk, vulnerable and experiencing health issues.
They have made projects impacting over 60,000 people possible at youth organisations, hospices, schools, medical charities, rehabilitation centres and more all over New Zealand.
MusicHelps also provides caring, confidential and practical support to Kiwi music people experiencing illness, distress & hardship. They provide vital support including medical treatment, counselling and hardship assistance to Kiwi music people and their families in times of crisis.
CONTACT
Physical Address
113/23 Edwin Street
Mt Eden
Auckland 1024

Postal Address
PO Box 6315
Wellesley Street
Auckland 1141
Main Contact
Peter Dickens – General Manager
Email
Phone (09) 623 4728
Mobile (021) 0854 5529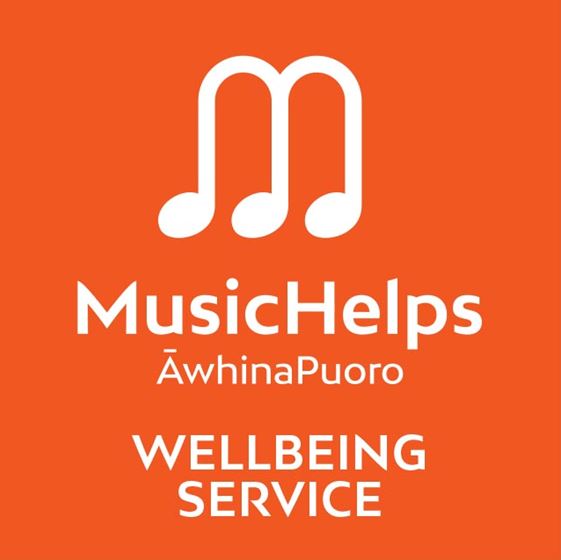 MUSIC HELPS WELLBEING SERVICE
Available 24/7 online, on phone and in-person.
Website
CONTACT
Phone 0508 MUSIC HELPS
MUSIC MANAGERS FORUM NZ (MMF)

How do I become a member of the MMF?
Go to the MMF website, click on 'Join MMF' and follow the instructions.
Once I am a member, what sort of benefits would I receive?
Benefits for an MMF member include online resources and downloadable contract templates, free entry into most MMF events and training seminars, the one-on-one mentoring programme, entry fee discounts for selected music conferences, invitations to industry networking and music events, and a weekly newsletter with music industry and member news.
Are Mentors available to members?
One of our most popular benefits is the valuable one-on-one Mentoring Programme, where you can book in a series of one-hour confidential sessions with any of our mentors.
Our mentors come from a wide range of backgrounds and experiences. We have experienced music managers, touring experts, producers, publicists and social media, who all offer their time and expertise to MMF members. The advice these mentors offer in the early stages of a project can be invaluable.
Do you have awards for the best Music Managers in New Zealand?
We hold the annual Music Managers Awards during May Music Month. The Music Managers Awards celebrates all the hard work the music managers put in behind the scenes. The awards are one of the MMF's flagship events.
Can a self-managed artist become a member?
Yes, we have a large number of self-managed artists who are solo artists or members of a band.
How do I get to meet other artist managers?
By attending our seminars, which are a fantastic opportunity to mingle with like-minded people.
Do you have regular seminars?
Throughout the year we hold a range of seminars including Back to Basics for our new members, Speed Networking Sessions (past sessions include Radio Programmers, Festival Bookers and Orientation Bookers) as well as the annual Music Month Summit.
Do I get to talk to other successful music managers?
Yes, you can book a one-on-one mentoring session with a range of experienced and successful managers.
As a New Zealand member, are you able to link in with other Music Manager Forum groups internationally?
The NZ MMF is part of the IMMF which has over 14 MMFs around the world. There are several IMMF meetings held throughout the year at various music trade fairs that any MMF member is welcome to attend. The NZ MMF is also part of the European Music Managers Alliance (EMMA).
CONTACT
Lorraine Owen runs the day-to-day operations of the NZ MMF, and you can contact her via email.
Postal Address
PO Box 151105
New Lynn
Auckland 0640
NEW ZEALAND MUSIC COMMISSION (NZMC)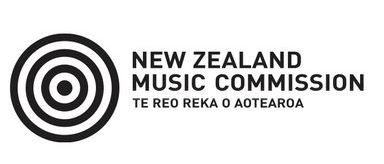 The New Zealand Music Industry Commission was established in June 2000.
The NZ Music Commission is an organisation with a national reach that is funded primarily through Vote: Arts, Culture and Heritage. It is a trust based in Auckland. Its full name is the New Zealand Music Industry Commission Te Reo Reka o Aotearoa.
The Vision of the Music Commission is a successful music industry in New Zealand.
The Mission of the Music Commission is to support the growth of the music industry in New Zealand, both culturally and economically, at home and abroad.
The organisation has a small staff – six full-time and two part time employees – and is governed by a Board of Trustees. The Board members have been appointed specifically for their knowledge and skills across all facets of the NZ music business and they meet seven times a year.
We firmly believe that:
Music has value
Music is an essential part of our national identity
Successes achieved both at home and abroad impel increased cultural pride and increase New Zealander's sense of place in the world.
The Music Commission reports to the Minister for Arts, Culture and Heritage via the Ministry for Culture and Heritage.
CONTACT
Phone (09) 376 0115 / 0800 469 642
Email

Physical Address
Upstairs
7 Great North Road
Ponsonby
Auckland 1021

Postal Address
PO Box 90891
Victoria Street West
Auckland 1142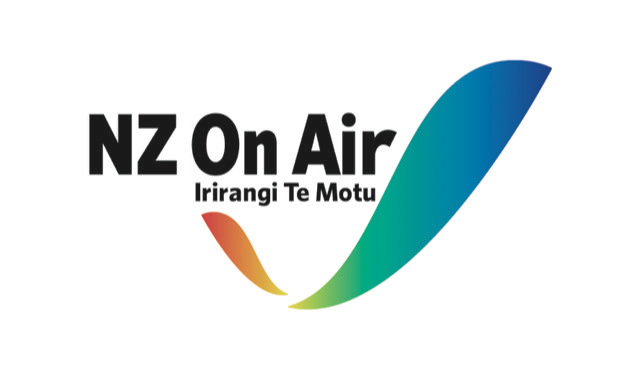 NZ ON AIR
NZ On Air was set up in 1989 to collect the Broadcasting Fee and use it to promote social and cultural objectives in broadcasting. The Broadcasting Fee was abolished in 1999 but NZ On Air's work in broadcasting continues, funded now through the Ministry of Culture and Heritage.
That work includes funding New Zealand programmes on television – especially drama, documentary and special interest programmes; funding public radio Pacific Island and community access radio stations; extending radio and television coverage to remote parts of the country; and maintaining broadcast archives.
One of NZ On Air's important local content goals is to get more New Zealand music played on the radio.
NZ On Air funding pays for National Radio and Concert FM to record and broadcast NZ music. NZ On Air also funds access radio stations around the country that carry specialist and niche New Zealand music shows.
Since 1991, NZ On Air has also developed a series of targeted funding schemes that have the single strategic objective of getting more New Zealand music played on commercial radio.
The contestable NZ On Air model is unique in the world. Formed in 1989, with our functions set out in the Broadcasting Act, we invest in authentic New Zealand stories and songs. This content reflects our cultural identity, which in turn helps build social cohesion, inclusion and connection.
In 2017, in response to a dynamic environment and fast-changing audience behaviour, we are transitioning to a new single strategy and platform neutral fund, the NZ Media Fund.
The NZ Media Fund's aim is: Great New Zealand content is valued and enjoyed by many New Zealand audiences.
The NZ Media Fund is founded on core public media principles. This means the content we invest in will enrich the New Zealand cultural experience and strengthen community life, improve diversity of available content, be accessible and promote informed debate. It may entertain but it will add cultural value.
Funded content can be found on mainstream television, online and on radio. We try to provide something for everyone. We aim to strike a balance of content for both general and targeted audiences.
FUNDING:
NZ On Air Music is here to ensure great New Zealand music is valued and enjoyed by many New Zealand audiences via broadcast and online platforms. One of the ways we do this is by co-investing in the creation of new songs by NZ artists, visual content to accompany these songs, and subsidising promotion and publicity to help the discovery of these songs in a crowded music market.
NZ On Air funds the recording of single songs and multi-song projects, music videos, and music promotion to make sure great NZ songs can connect with the widest audience possible.
New Music Single
New Music Single funding provides a co-investment of up to $8,000 towards the recording of a song, creation of a music video/visual content, and promotion and publicity to get the song noticed.
Applicants are expected to co-invest at least 20% of eligible costs.
Single applications must be submitted here.
New Music Project
New Music Project funding is for artists who have the backing of a professional music company which is prepared to co-invest a minimum of 40% of eligible costs of a multi-song project.
Project funding can be used for recording songs, creation of visual content, and promotion and publicity to get the key singles noticed.
Project applications must be submitted here.
Applicants must contact the Head of Music via email at least two weeks ahead of the deadline to advise of the forthcoming application and provide a Project overview.
Email
PROMOTION:
When we've funded a great song, our next job is to help put it in front of an audience.
New Tracks: we promote songs to radio stations, so they'll play them.
New Tracks
Every month, NZ On Air Music releases a compilation of 28 new songs from NZ artists to radio stations and other broadcast and online media throughout Aotearoa. We do this to get more NZ music played on radio and feature on online platforms.
New Tracks is released at the beginning of every month, except January.
To be considered for inclusion on New Tracks, you must be completely ready to release your song. You will need a broadcast-ready song on mp3 and wav formats, and an image to go with it.
Submissions can be made here.
Music programmes: we fund a number of programmes on radio and TV that showcase New Zealand music and artists.
Discover NZ Music
We sponsor new NZ music features on many commercial and alternative radio stations around the country.
We also support the discovery of NZ music online, for example:
– Spotify (search nzonairmusic)
– YouTube (search NZ On Air Music)
– iHeart Radio (search NZ Top 20)
CONTACT
Wellington/Head Office

Physical Address
Level 2
119 Ghuznee Street
Wellington 6011

Postal Address
PO Box 9744
Marion Square
Wellington 6141
Auckland

Physical Address
B1/1 Beresford Square
Newton
Auckland 1010
MUSIC CONTACTS
David Ridler – Head of Music
Email

Jeff Newton – Music Promoter (Platforms)
Email

Ash Wallace – Music Promoter (Content)
Email
Hayley Dingwall – Funding Advisor
Email

ONEMUSIC
OneMusic brings music and business together, offering quick & easy music licences that give you the permission you need to use music in your business. OneMusic helps to ensure that those who make the music that you and your customers love are fairly compensated, so they can continue to make music work for you.
OneMusic is a joint initiative between APRA and Recorded Music NZ (previously known as PPNZ Music Licensing). We exist to simplify the music licensing process, offering a single music licence that covers both the copyright in the music (owned by the songwriter) and the recording (owned by the record company/artist).
These rights in New Zealand are created by the Copyright Act 1994 and historically music users were required to take out separate licence from APRA (on behalf of the songwriter) and Recorded Music NZ (on behalf of the record company and artist).
Combining the membership and repertoire represented by APRA and Recorded Music NZ, OneMusic provides efficient blanket music licences to music users providing legal access to use music in all its various forms. We collect licence income and distribute this income as royalties to our songwriter, composer, publisher, recording artist and record label members This enables the creation of more music for you to enjoy.
OneMusic licence offers a range of licence options to suit every way you use music.
CONTACT
Phone 0800 800 663
Email

Physical Address
Unit 113
Zone 23
23 Edwin Street
Mt Eden
Auckland 1024

Postal Address
PO Box 6315
Wellesley Street
Auckland 1142

OUTWARD SOUND
What is Outward Sound?
Outward Sound has been set up to provide assistance for market development initiatives and to encourage the entry of New Zealand music and musicians into global markets. New Zealand music industry practitioners (artists, managers etc) and firms (record companies, associated businesses) can apply for assistance through the international music market development grants programme.
Outward Sound is implemented and managed by the New Zealand Music Commission. The programme is inclusive of music from all genres, styles and niches and applicants may target relevant markets around the world. Applicants at different stages of international market development can access the programme.
Detailed information including sample application forms, an overview of the scheme, a detailed support document to assist in applying to Outward Sound, and the dates of funding round are available here.
CONTACT
Phone (09) 376 0115
Email
Physical Address
Upstairs
7 Great North Road
Ponsonby
Auckland 1021

Postal Address
PO Box 90891
Victoria Street West
Auckland 1142

PLAY IT STRANGE
The Play It Strange Trust was established in November 2003 for the purpose of encouraging young New Zealanders to develop interests and skills in song writing and musical performance. The Trust intends running a range of programmes across New Zealand to achieve its purpose. For the first time in our history, we have a popular music industry where local artists singing original songs are outperforming the Anglo-American imports. And this celebration is happening at all levels. From the Beehive to the church hall, from the decile 1 school to the Aotea Centre, NZ music is coming across loud and clear.
PURPOSE:
Play It Strange exists to shine the spotlight into schools and bring into the light the great songs written there.
There are:
– Song writing competitions from where those judged as finalists get to record their songs in professional studios.
– Other song-based programmes and informative avenues
CONTACT
Phone (09) 377 7919
Email

Postal Address
PO Box 137194
Parnell
Auckland 1151

RECORDED MUSIC NZ
What does Recorded Music NZ do?
Recorded Music NZ represents the interests of the recorded music industry in New Zealand and licences the recordings of member recording artists and labels. We licence TV and radio broadcasters and businesses around the country that play music, either directly or through our joint initiative with APRA called OneMusic. Other projects include producing the annual Vodafone NZ Music Awards, running the NZ Music Hall of Fame (in conjunction with APRA), publishing the Official NZ Top 40 Charts, administering the allocation of ISRC Codes in NZ and running a Music Grants programme.
I've already joined APRA – Why do I also need to be registered with Recorded Music NZ?
Because there are two separate copyrights in recorded music; one for the composition or song (represented by APRA AMCOS) and the other for the master recording (represented by Recorded Music NZ). The short answer is if you own a sound recording or are a NZ artist who has made a recording – you should register with us. It's quick, easy and free. The best place to start is our website or email.
What is OneMusic and what does it do?
Businesses that play music need the permission of the owners of the music they play. OneMusic is a joint project between APRA AMCOS and Recorded Music NZ offering a single music licence to NZ businesses covering off both copyrights in one licence. The aim of OneMusic is to make getting a licence quick and easy for Kiwi businesses and royalties collected by OneMusic are paid to copyright owners via APRA and Recorded Music NZ. Find out more here.
What is an ISRC code and how do I get one?
The International Standard Recording Code (ISRC) is a unique 12-digit alphanumeric sequence that is digitally encoded into a sound recording when it is mastered. ISRC simplifies the management of rights when recordings are used across different formats, distribution channels or products.
An ISRC is a permanent identifier for a specific recording – it provides a means of identifying audio or audio-visual recordings internationally. The ISRC system is a worldwide system and the key to royalty collection for recordings in the digital information age – it also assists music licensing companies (like Recorded Music NZ) to keep track of where your sound and music video recordings are being played.
If you are getting ready to release recordings or music video recordings, you should make sure you have your ISRC sorted first. It's a free service and the master rights owner of any sound or video recording should apply – this is usually a record label. Self-released artists can apply for individual codes from Recorded Music NZ too.
It's easy to apply and free – email.
Do I need to join similar organisations in other territories if my recordings are being played overseas?
We have bilateral agreements in place with Sound Exchange (USA) and PPL (UK). If you are aware that your recordings have been broadcast in either the USA or UK, you should let us know. There are differences in what constitutes a qualifying recording in the USA and UK, so the best thing would be to give us a call.
How do I submit music sales from my live shows for the Top 40 Charts?
All charts are compiled based on physical and digital sales from music retailers throughout the country, with streaming data now also included in the NZ Singles Charts. All suppliers of music are eligible to have their sales included, subject to some ground rules of eligibility. If you're selling your own music direct from shows or through your website, you'll need to complete the Venue Settlement Form at the NZ Top 40 website under the 'About the Chart' section and read through the Chart rules. If you have any questions after looking through the rules, you can contact paul@recordedmusic.co.nz and he will be able to help.
CHARTS
All Charts are compiled based on both physical and digital singles sales from music retailers throughout the country.
To be eligible for the New Zealand Artist Singles and Album Charts, the music must be made by New Zealanders. "Made" means "performed or recorded" and "New Zealander" means "New Zealand citizen or resident".
RadioScope collects the raw retail and streaming data on which The New Zealand Music Chart is based.
CERTIFICATIONS
Gold and Platinum certifications are awarded on the basis of over-the-counter retail sales and streaming data.
The qualifying numbers are:
Gold
Singles – 15,000
Albums – 7,500
DVD – 2,500
Platinum
Singles – 30,000
Albums – 15,000
DVD – 5,000
CONTACT
Phone (09) 360 5085 / 0800 88 77 69
Email
Physical Address
Level 1
2A Hakanoa Street
Grey Lynn
Auckland 1021

Postal Address
Private Bag 78850
Grey Lynn
Auckland 1245
ARTIST CONTACTS
Rita Luck – Senior Member Services Representative
Email
Phone (09) 623 4718 / 0800 69 2772 ext. 718
Gabe Andrews – Member Services Representative
Email
Phone 09 623 4721 / 0800 69 2772 ext. 721
PROMOTER CONTACT
Ben Johnson – Concert & Event Licensing Representative
Email
Phone 09 623 5397 / 0800 69 2772 ext. 797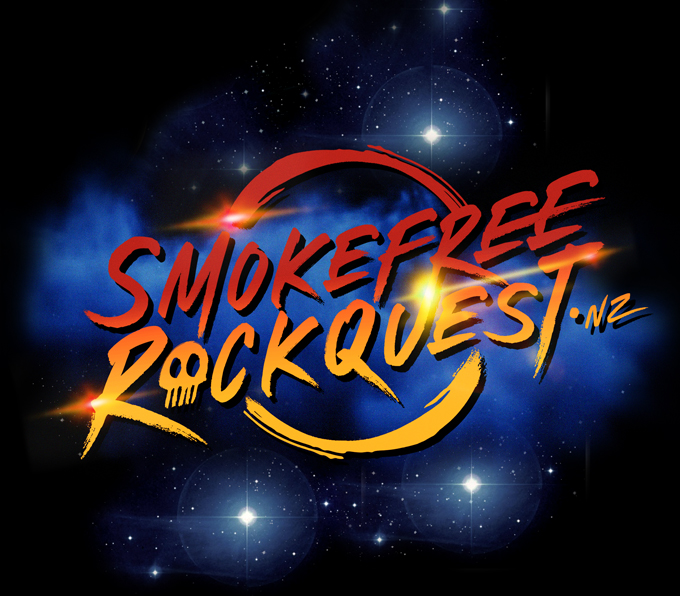 SMOKEFREE ROCKQUEST
Smokefree Rockquest is New Zealand's only nationwide, live, original music, youth event. The series of over 40 events reaches audience numbers in excess of 10,000 every year.
Founded in 1989 by music teachers Glenn Common and Pete Rainey, who now run Rockquest Promotions full-time out of Nelson, Smokefree Rockquest has become a New Zealand institution.
Musical successes from Smokefree Rockquest over its 25-year history include Kimbra, The Peasants, Broods, Joel Little, Bangladesh, Doprah, Midnight Youth, OpShop, Annah Mac, Evermore, Ladyhawke, Minuit, Kids of 88, Die! Die! Die!, Pistol Youth, Bang! Bang! Eche!, Ivy Lies, Cairo Knife Fight, Cut Off Your Hands, Luke Thompson, The Datsuns, Brooke Fraser, Anika Moa, Anna Coddington, The Electric Confectionaires, Steriogram, Aaradhna, Spacifix, The Naked and Famous, Phoenix Foundation, The Feelers, The Black Seeds, Nesian Mystik, Bic Runga, The Checks, Julia Deans, Pine, King Kapisi, Kingston, The Naked and Famous, Autozamm and Elemeno P.
Smokefree Rockquest aims to motivate young musicians to prove their ability and realise the heights they can reach in their music careers, and to encourage their peers to support original New Zealand music.
CONTACT
Phone (03) 545 6574
Email

Postal Address
PO Box 568
Nelson 7040