How to ensure the best live gig photos from a band/musician perspective
Photographers attending live gigs is commonplace within New Zealand, and it needs to be acknowledged that the conditions in which they photograph in are usually less than desirable; low lighting, audiences constantly on the move and limited areas to photograph from etc. This article looks at what a band or musician can do to help those photographers obtain good quality live gig photos.
WHY LIVE GIG PHOTOS?
Live gig photos play an important role when it comes to promoting your music: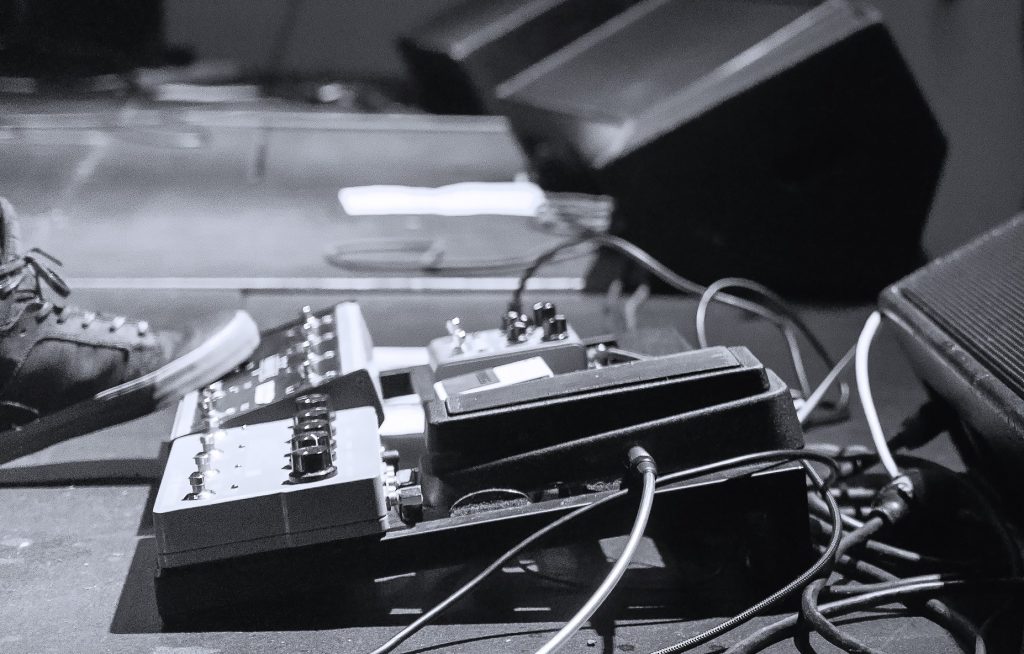 Concerts are where music comes alive, and only professional imagery can capture the action which is unfolding on stage with precision and creativity. It can capture more than what is happening, it can capture the atmosphere, the connection between you and your audience and the raw emotion that you and your audience are feeling.
Having a photographer can also discourage people from watching the entire show behind their phones, knowing that there will be far better photos to view afterwards.
Having professional photos also indicates to people whom you may work with in the future that you are serious about your craft and that you understand the value of marketing yourself visually.
Live gig photos can encourage people to attend your shows in the future. If you are on tour, live gig photos from the first few shows can encourage people to attend your remaining tour dates.
Having live gig photos accompany a review of the same show can make the review more appealing and therefore motivate the reader to read the entire review (and therefore also encourage people to attend your future shows).
Adding your latest live gig photos to your social media pages are a great way to keep the interest going, especially for those who were unable to attend the gig. When it comes to social media, it will be your photography that determines whether a potential fan stays to find out more and listen to your music, or clicks away.
Live gig photos can also be added to future press releases.
In short; professional photography can help you to promote your music, building a brand for yourself and further cementing a place for you within the music industry.
WHAT IS IT LIKE PHOTOGRAPHING A LIVE GIG?
This depends on the size of the gig, and the genre of music playing: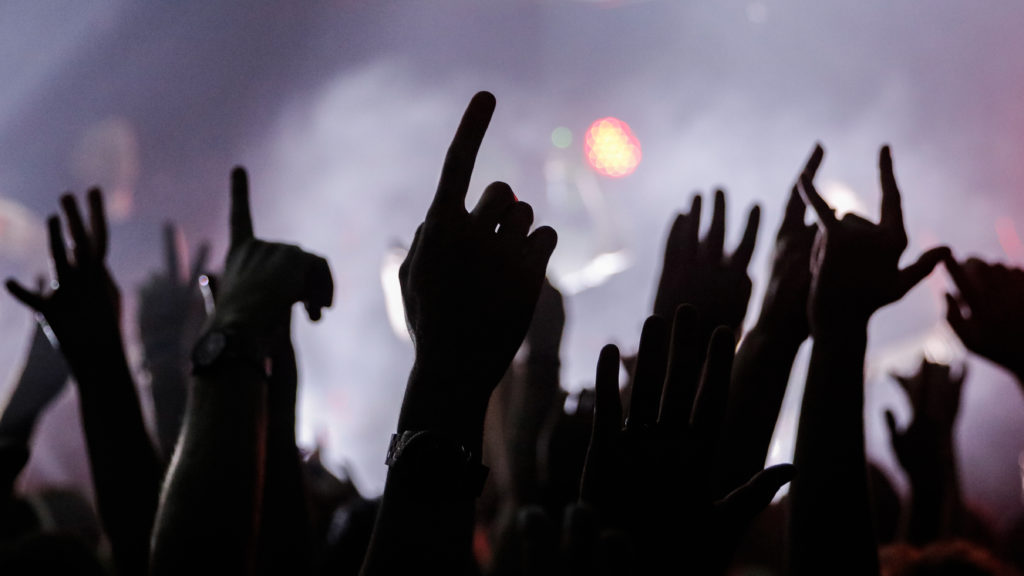 Photographers have to give consideration to the audience who have paid to attend the show. If it is a seated gig, this may restrict them to photographing from the sides of the stage or the aisles. Most photographers will do their best to avoid being in the way of people who have brought tickets, and they will minimise the time in which they are in front of another person.
In addition to this, they also have to be aware of other photographers; whilst sharing the same space and trying to avoid appearing in each other's images. They will usually do whatever they can to keep as invisible as possible.
Furthermore, the audience itself can pose other issues. If there is a fenced pit area in the front of the stage, photographers may have to contend with people climbing over the fence in an effort to get closer to the stage. They also have to be aware of any security that is in attendance.
If there isn't a fenced pit area, photos will need to be taken in and amongst the audience. With some genres more than others, the audience may be drunk, rowdy and constantly moving with mosh pits forming throughout the night. The worst case scenario can include injuries and damage to expensive photography equipment.
Sometimes photographers can move around the venue, taking photos from many different angles and positions. Other times they are restricted to one area, which means most of the images they take will be similar to one another.
Photographers aren't always allowed to photograph up by the stage; sometimes they're required to photograph by the sound desk. This means they'll need to bring more expensive equipment with them in order to get better shots.
Additionally, different gigs have different requirements; such as the number of songs they can photograph for (usually being escorted out afterwards).
However, the one thing that causes the most concern is the low-light conditions which they are usually required to photograph in; dark, dull lighting, or lighting in colours which do not translate well on camera.
As well as all of that, they have to photograph musicians who are usually moving on stage, whilst trying to avoid capturing a shot which is blurry or out of focus.
And most photographers in New Zealand do not receive any payment for their work, other than having their name added to the door list. Working for hours on end with no breaks and no payment is something that wouldn't appeal to most people, so why do they do it? Simple, they do it for their love of music, and their love of photography.
WHAT CAN YOU DO TO MAKE LIFE EASIER FOR THE PHOTOGRAPHER?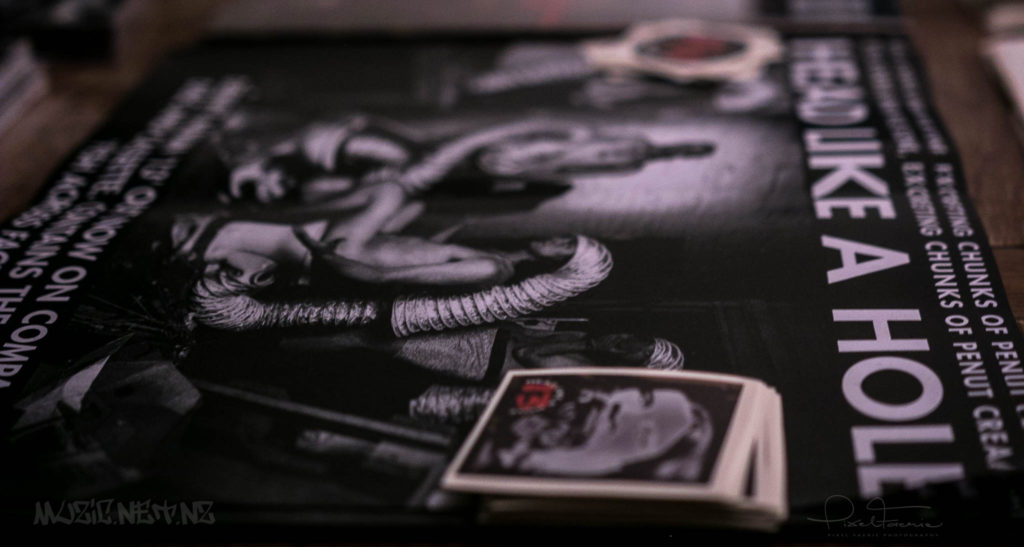 Three words – access all areas. Providing the photographer with an AAA pass means they can move around more freely. If the audience is getting rough, they can head back stage. If the sound desk is too far away, they can move closer in. If a photographer can access all areas, they can give you a much wider variety of images from different angles and positions, including photos of the drummer who is usually tucked away behind everyone else.
Provide a fenced pit area; especially for gigs that are likely to sell out or where the audience is likely to start up a mosh pit. This will give the photographer a safe space to shoot from without having to fight with a room full of people. Being up by the stage also enables them to get the best photos of your act, without having the heads of your audience in the forefront of every image.
Provide a safe space for photographers to keep their gear when they are not using it. This could be backstage or behind the bar.
Provide better lighting and don't use too much smoke on stage.
More info regarding lighting is below.
Be aware of photographers during your set especially in smaller venues with no stage or pit, in particular if you are planning to jump or swing your guitar.
Say thanks – photographers are more likely to photograph you again in the future if they feel appreciated. Say thanks in person and then again publicly on your social media pages. Like and subscribe to their social media pages, share their posts of your photos and tag them in any photos of theirs that you share. Remember, photographers are there to make you look good – giving credit for their work is one of the best things you can do.
Consider offering a form of payment; give them a +1 pass at the door so they can bring a friend, provide a meal or pay for a bar tab, offer some merch or provide a monetary payment.
WHAT CAN YOU DO TO ENSURE THE PHOTOGRAPHER GETS THE BEST PHOTOS POSSIBLE?
Thanks to the photographers who have contributed towards this article.
Lighting can make or break your images:
Consider employing the services of a lighting tech, don't assume the venue will have someone operating the lights. Chris Morgan / Morgan Creative
Ask the lighting tech to have lights directly on each musician, and not just the general stage area. Garry Thomas Photography
Work with your lighting tech to ensure there are no dark spots. Often we see most of the light aimed at the singer, with very little on the drummers / guitarists etc. It can mean either dark band members or an overexposed singer. Ginelle Cocks / Ginny C Photography
If the lighting is terrible and can't be changed, consider holding a pose every so often, such as when you're holding a particular note. That way, photographers can slow the shutter to get the best shot possible. Ginelle Cocks / Ginny C Photography
Give consideration to the colours which you use:
Blue, purple, red and green light can come out dark on cameras. Orange and yellow colours are the easiest to photograph.
Ask the lighting tech to throw in some white light every now and then. Red and blue can looking amazing and moody, but they don't always make for great images. A little white light on the musicians here and there can make all the difference. Amanda Hodge / It's The Little Things
Red and pink do not translate well on camera, as they can make everything look flat (and pink can give really harsh highlights when you start to sweat). Most venues can program lights these days, ask for some variety in the colours used in your lighting. Ginelle Cocks / Ginny C Photography
What you wear can make a difference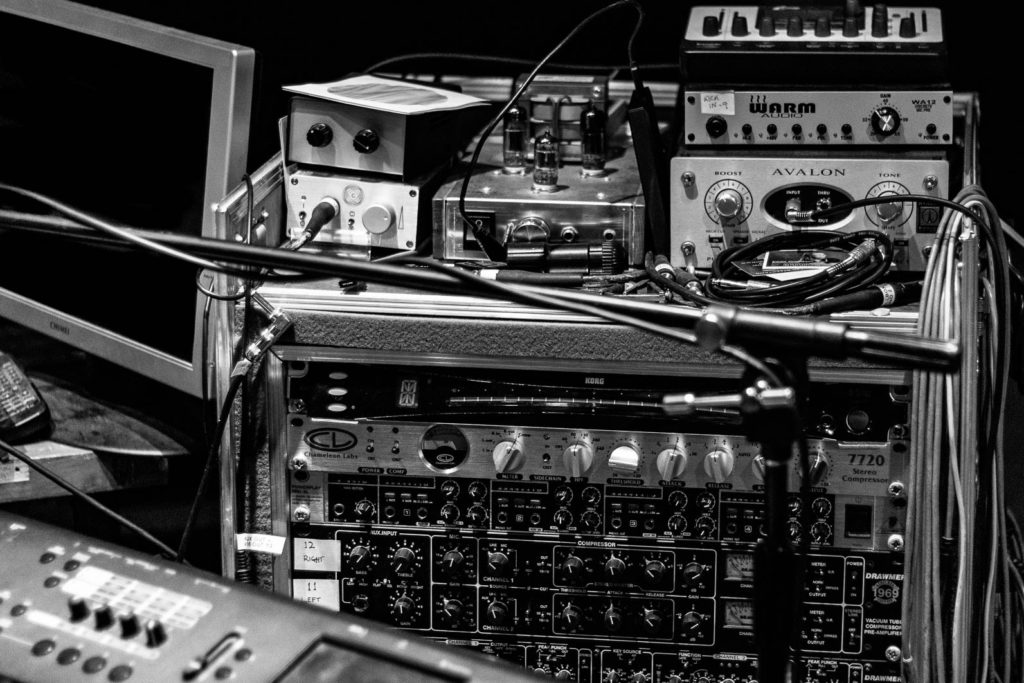 Wearing white on a brightly-lit stage often makes it hard to get the exposure right, so please avoid wearing a pure-white head-to-toe outfit. Danielle Hao-Aickin / Salt and Sugar Photos
Avoid wearing a cap for the entire set. Some photographers will use people's eyes as the focus point, and it can be hard to do that if you're wearing a cap, plus your face will end up in shadow in every image. Ginelle Cocks / Ginny C Photography
Anything else?
Move. Be animated in your movements and facial expressions. There's nothing more boring than to photograph someone who is just standing there. Ginelle Cocks / Ginny C Photography
Make sure there isn't any extra equipment like an unused mic stand on stage as it can block photos. Danielle Hao-Aickin / Salt and Sugar Photos
If you anything cool that you would like captured, don't be afraid to give the photographers a heads up. For example, if you're pulling someone up for a song and want to make sure we are in the right spot to get that moment. Ginelle Cocks / Ginny C Photography
Try to start on time; I've been to gigs where the bands start up to an hour late, which ends up making it a really late night when it didn't need to be. Nikita Weir / Antonia Pearl Photography
Vocalists; please don't stand between the photographer and your drummer for the entire set. Drummers need photo love too, and are often some of the most under-represented band members in photos because of their position on stage. Ginelle Cocks / Ginny C Photography