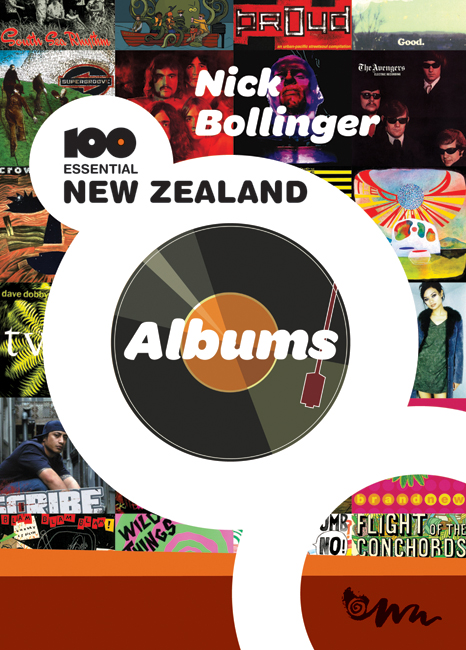 100 Essential New Zealand Albums by Nick Bollinger.
Compiled by one of New Zealand's most popular music columnists, this book contains some of the most entertaining writing about music and musicians, ranging from personal accounts of youthful encounters with music legends as well as passionate responses to renowned albums.
I'm with the band: How to make a career in popular music in New Zealand by Mike Chunn.
Whether you want to make a living from music or play for fun, this is the essential guide to the New Zealand music industry. I'm with the band explains everything you need to know from recording demos to signing contracts, from hiring a manager to protecting your music. Key figures in the New Zealand industry share their inside knowledge and experiences to help everyone from the hobby band to the performer on the brink of discovery.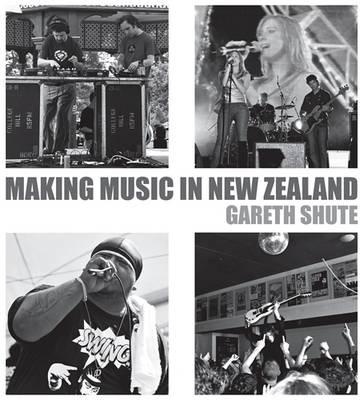 Making Music In New Zealand and Hip Hop Music in Aotearoa by Gareth Shute.
These books are both jam-packed with loads of helpful advice and information on the NZ music industry, with a range of comments from popular musicians coupled with outstanding images. Well worth the read and thoroughly recommended.
Gareth has also released Insights: NZ Artists Talk About Creativity, NZ Rock 1987-2007 and Concept Albums.
The Problem with Music in New Zealand and How To Fix It & Why I Started and Ran Puppies by Ian Jorgensen.
Created by the man behind A Low Hum, this book really makes you stop and think about things that could be done to help improve the industry. Compelling reading, and also thoroughly recommended.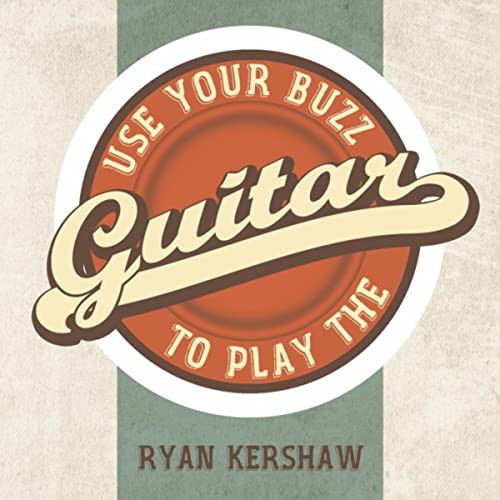 Use Your Buzz To Play The Guitar by Ryan Kershaw.
An excellent and informative read by the creator of The Musicians Confidence Course. More details.
Wired For Sound: The Stebbing History of New Zealand Music by Grant Gillanders and Robyn Welsh
Against a backdrop of New Zealand's vibrant social history, this 75-year-long story is about the bands, the artists, the singers, the songwriters, the engineers and the technical know-how that is uniquely Stebbings.
Kiwi Rock Chicks, Pop Stars and Trailblazers and The Dunedin Sound: Some Disenchanted Evening by Ian Chapman.
Stranded in Paradise by John Dix.
Charting the amazing and sometimes hilarious course of Kiwi music since the first rock and roll recordings in 1955, this is history loud and proud.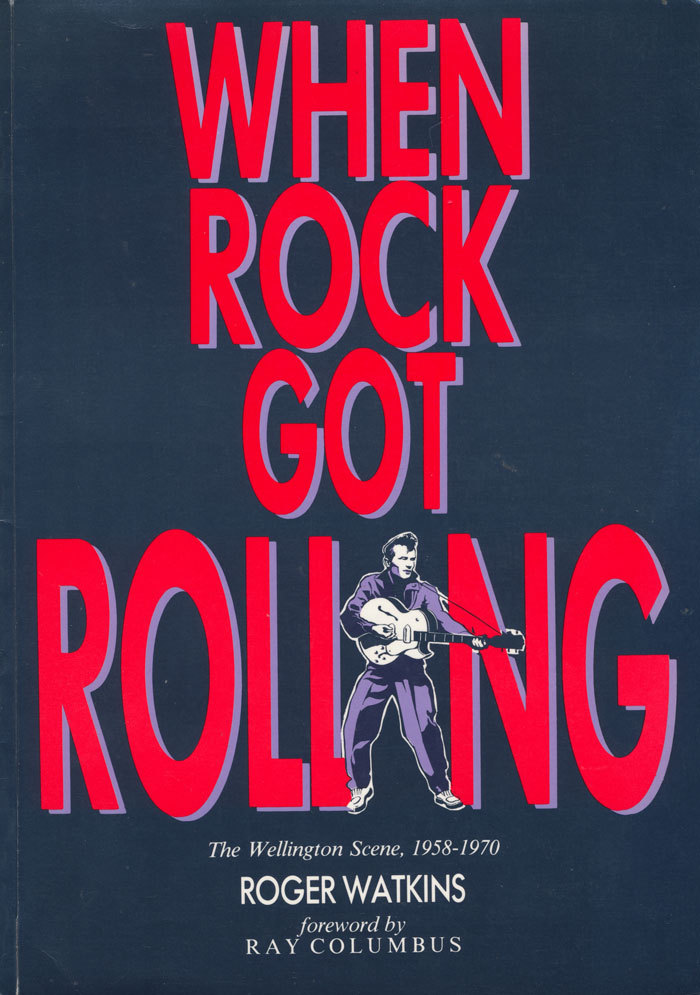 When Rock Got Rolling The Wellington Scene 1958-1970 and Hostage to the Beat The Auckland Scene 1958-1970 by Roger Watkins
Kiwi Rock by Tim Davey and Horst Puschmann.

Backstage passes: the untold story of New Zealand's live music venues, 1960-1990 by Joanna Mathers.
Blue Smoke – The Lost Dawn of New Zealand Popular Music 1918-1964 by Chris Bourke.
Bourke brings to live the musical worlds of New Zealanders at home in the 20th century, buying sheet music from Beggs, listening to the radio, learning the 'twist' and out on the town.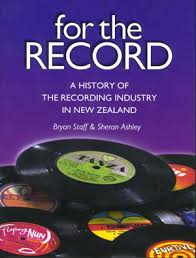 For The Record: A History of the New Zealand Recording Industry by Bryan Staff.
This book tells the story of record labels, recording companies and the phonographic history in New Zealand
Hostage To The Beat and When Rock Got Rolling by Roger Watkins.
Home, Land and Sea: Situating Music in Aotearoa New Zealand by Glenda Keam and Tony Mitchell.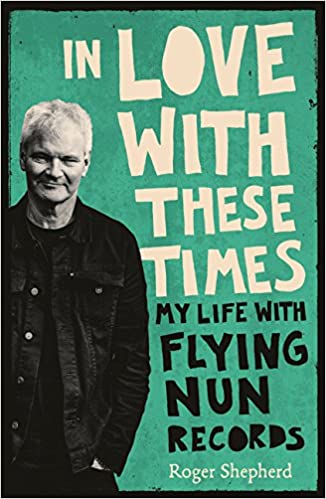 In Love with These Times: My Life with Flying Nun Records by Roger Shepherd.
Wired for Sound: The Stebbing History of New Zealand Music by Grant Gillanders and Robyn Welsh.
Positively George Street by Matthew Bannister.
Soundtrack – 118 Great New Zealand Albums by Grant Smithies.
Ready To Fly: The Story of New Zealand Rock Music by David Eggleton.